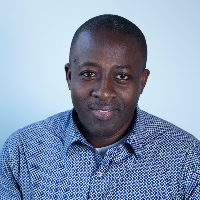 Aliou M.
Software Developer
San Leandro , United States
Willing to travel to client location: yes
Full Time - Available Immediate
Part Time - Available Immediate
Fixed Price Contracts
Hire on your Payroll
$1 Million Liability Insurance
Safe way to hire a developer
Full Time -
40 hrs/week
$2,000.00 USD / Weekly Login to see Price
Part Time -
32 hrs/week
$1,333.33/Weekly Login to see Price
Fixed Price
$50.67/Hourly Login to see Price
Finder Fee
One month pay or $8,000.00 Login to see Price
About Me
Self-taught and highly motivated developer. Effective communicator and collaborative problem solver. Knowledgeable in backend and frontend software development. Designed and implemented multiple personal projects (internationalization, user login/identify, payment system). Experienced with both relational and NoSQL data stores. Skilled in behavior and test-driven development techniques.
Portfolio Projects
Built a Host intrusion Detection System
Description
Implemented and tested new features for better performance.
Tested codes using automation testing tool Jasmine Mocha Chai and utilizing HTML5, CSS3, AngularJS, and
AJAX.
Description
Created several projects from scratch using jQuery and AJAX
Education
Colorado Technical University
United States
Master of Science in Information Technology (MSIT, MScIT, MScIT, MScIT or MSc IT)
2018 - 2020
university of bamako
Mali
Bachelor of science
1999 - 2003
US work
authorization
Are you legally authorized to work in the United States ?
---
Do you or will you require sonsorship for a US employment visa (e.g. H-1B) ?
To discuss your project with Aliou, sign up.
We'll connect you two when your job is posted.