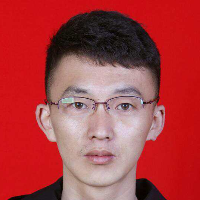 Fulai S.
Full stack developer/architect
Beijing , China
Timezones: ACDT | AEDT | CDT | EDT | EEST | EET | FEET | GMT | MDT | PDT |
Willing to travel to client location: no
Full Time - Available Immediate
Hire on your Payroll
$1 Million Liability Insurance
Safe way to hire a developer
Full Time -
40 hrs/week
$1,666.67 USD / Weekly Login to see Price
Finder Fee
One month pay or $6,666.67 Login to see Price
About Me
Full stack developer/architect.
I have 10+ years development experience with web/app/backend/solutions.
From small project to large one, I attended as developer, architect and PM etc and carry out too many project successfully.
I have experience to large scale project development such as ERP/MES/CRM etc.
I'd like to learning new technologies and don't afraid to work hardly.
And I truly live by the motto "work smarter, not harder." I feel that is the best way to deliver a client what they need in the shortest amount of time possible.
Many customers want to work with repeatly and I'm trying to keep their project always in success.
My core skills include:
• C/C++/C#
• Php, Laravel, Zend
• Golang
• NodeJS
• JAVA/J2EE
• ASP.NET
• Ruby on Rails
• AngularJS/ReactJS/VueJS
• Electron App Development
• React Native Mobile
• HTML5/CSS3/Javascript
• Oracle/MySQL/MSSQL
• MongoDB, MySQL, PostgreSQL
This is just a short list of what I have achieved in my development career.
I am always ready to work with you together.
Employment
cimpatico
Cimpatico
2017/01 - 2019/03
Role
Responsible for Front End and Back End side.
Technology: Angular, Aloglia, Firebase, Firestore, PWA
Role: Full stack Developer.
Duration: 1/1/2017~31/3/2019
Education
Beijing Science & Technology College
China
Bachelor of Computer Science (BCompSc)
2007 - 2010
Beijing Science & Technology College is the famous college for computer science in China.
US work
authorization
Are you legally authorized to work in the United States ?
---
Do you or will you require sonsorship for a US employment visa (e.g. H-1B) ?
To discuss your project with Fulai, sign up.
We'll connect you two when your job is posted.
Available Timezones
ACDT

AEDT

CDT

EDT

EEST

EET

FEET

GMT

MDT

PDT